07.07.2023.
SUMMER MENU

Smells and tastes of summer in the Stari podrum and Principovac restaurants
From our kitchen, you will experience irresistible aromas of fine cheeses, sage, lamb, basil, capers, and other summer vegetables this summer because we have prepared a summer menu for you.
In the restaurants Stari podrum and Principovac, in addition to the standard menu, you can now taste our new seasonal dishes. We have also prepared a wine recommendation for each dish, so you can enjoy the new summer flavors along with the wines of Iločki podrumi.
Reservations and inquiries for both establishments:
staripodrum@ilocki-podrumi.hr
+385 32 590 088
Restoran "STARI PODRUM"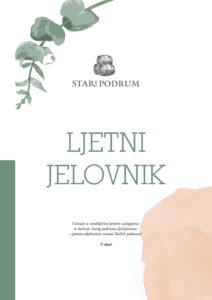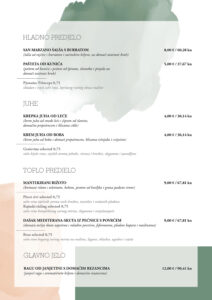 Restoran "Principovac"