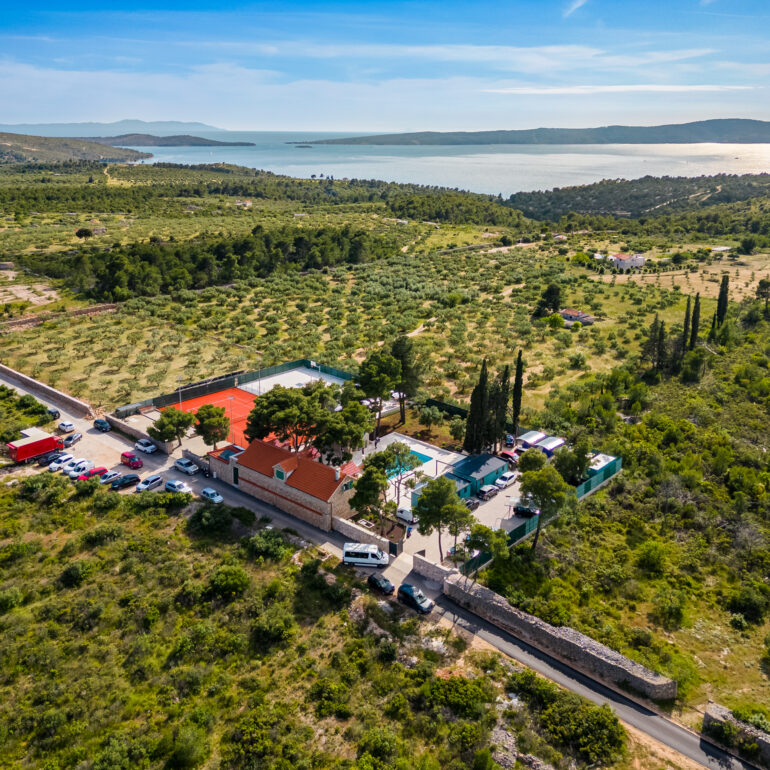 31.05.2023.
Presentation of wines from Ilok Cellars – Island of Brač
One of the largest and most awarded wineries in Croatia, Iločki Podrumi, on Thursday, May 18, 2023. on the island of Brač, in Sutivan, they organized a tasting of part of the rich assortment of wines and socializing with Srijem and Slavonian gastronomic delicacies.
The majority owner of Iločki Podrum, Mr. Jura Mihaljević, together with the Management of Ilok Cellars, hosted around 50 hoteliers, restaurant and cafe owners, catering staff as well as employees of public and state companies from the entire island of Brač.
The guests enjoyed top-quality dry, semi-sweet, and sweet wines and, of course, the widely known Traminac from Ilok Cellars. "We believe that we have succeeded, with the excellence of our wines, in satisfying the most demanding palates, and thus encouraging restaurateurs to include them in the wine lists of their hotels and catering facilities, because our wines, with their quality and adaptability, go well with both continental cuisine and with excellent Mediterranean specialties, but they are also for enjoyment, not related to gastronomic pairings.
We are very grateful to Mr. Petar Anibalović, who initiated and helped organize this gathering, to the director of the Sutivan Tourist Board, Mrs. Tonšić, for her support, and also to all hoteliers and restaurateurs, as well as our partners – distributors.
We wish everyone a successful tourist season, and after it ends, we look forward to seeing you in Ilok!